DOBRE SĄSIEDZTWO? Wątki niemieckie we współczesnej sztuce polskiej / wątki polskie we współczesnej sztuce niemieckiej
WERNISAŻ:   sobota 24 września 2011, godz. 19.00
WYSTAWA:   25 września 2011 – 23 października 2011
GODZ. OTWARCIA:   codziennie od 12:00- 19:00
MIEJSCE:   Kunstraum Kreuzberg / Bethanien / Studio 1 , Mariannenplatz 2, 10997 Berlin / Niemcy
WSTĘP WOLNY
ARTYŚCI
Tomasz Bajer, Marcin Bedryszak, Anke Beims, Constantin Hartenstein, Tobias Hauser, Rafał Jakubowicz, Paweł Jarodzki, Leszek Knaflewski, Jerzy Kosałka, Monika Kowalska, Grzegorz Kowalski, Michael Kurzwelly, Kamil Kuskowski, Leszek Lewandowski, Zbigniew Libera, Łódź Kaliska, Robert Maciejuk, Laura Pawela, Aleksandra Polisiewicz, Jan Poppenhagen, Józef Robakowski, Zbigniew Sejwa, Dietmar Schmale, Tom Schön, Przemysław Truściński, Twożywo, Andrzej Wasilewski, Clemens Wilhelm, Wunderteam,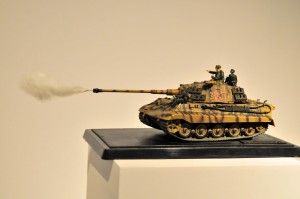 KURATORZY: Kamil Kuskowski, Jarosław Lubiak,
Magdalena Ziomek-Frąckowiak
ORGANIZATORZY: Gdańska Galeria Miejska, agitPolska e.V.
PARTNERZY: Ambasada Rzeczypospolitej Polskiej w Berlinie,                    Kunstraum Kreuzberg / Bethanien Berlin, Miasto Gdańsk
Dofinansowano ze środków Ministra Kultury i Dziedzictwa Narodowego i Fundacji Współpracy Polsko-Niemieckiej
Choć położenie geograficzne Polski i Niemiec sprzyja bliskości i nawiązywaniu przyjaznych stosunków, w rzeczywistości jesteśmy dla siebie obcy, a wojenne rany wcale nie zabliźniają się wolno. Wojna to jeden z tych tematów, które są nieustającą pożywką dla sztuki, a już z pewnością dla polsko- niemieckiej sztuki współczesnej. Trudno się z tym twierdzeniem nie zgodzić, oglądając prace polskich artystów biorących udział w wystawie "Dobre Sąsiedztwo? wątki niemieckie we współczesnej sztuce polskiej / wątki polskie we współczesnej sztuce niemieckiej. Wyraźnie widać, że fascynacja w kierunku zachodnim dominuje. Jednak w ostatnich latach wzrosło zainteresowanie Polską i to o dziwo nie tylko stereotypy, ale przede wszystkim wnikliwe obserwacje stały się punktem wyjścia dzieł sztuki.
Wybrane prace możemy pogrupować na takie, w których tematem jest bezpośrednio polsko-niemieckie sąsiedztwo i związane z nim problemy oraz możliwości oraz na stricte krytyczno-społeczne, w tym te rozprawiające się ze stereotypami lub też prace o charakterze ilustrującym