Szanowni Panstwo, drodzy Goscie!
Koncertem "Bozonarodzeniowe Fascynacje. Koledy i pasoralki z calego swiata" chcemy w tym roku juz 13-go i 14-go grudnia sprawic Panstwu gwiazdkowy prezent. Podczs tych dwóch dni proponujemy Panstwu muzyczna niespodzianke: koledy i pastoralki z róznych europejskich krajów.
Zaproszeni przez nas atrysci zaprezentuja w oryginalnych jezykach typowy repertuar zwiazany ze Swietami Bozego Narodzenia zarówno a´cappella jak i z akompaniamentem muzycznym. Postaralismy sie równiez o program niemiecki – tym razem w niekonwencjonalnej formie koncertu jazzowego.
W ten oto sposób chcemy rozpoczac niezwykle urozmaicona podróz przez rozmaite epoki i style, która owocuje bogactwem Bozonarodzeniowych zwyczajów i zwiazanych z nimi tradycji muzycznych. We wspólnym brzmieniu glosów i instrumentów zaprezentowane zostana utwory zarówno sakralne jak i swieckie w wykonaniu tradycyjnym oraz w nowych interpretacjach.
Koncert ten jest zapowiedzia cyklu imprez, umozliwiajacych coroczne spotkania muzyczne grup i solistów ze wszystkich zakatków Europy w Bremie.
Przyjemnego wieczoru zyczy wszystkim
agitPolska e.V.
Atalyja
Gedimina Statuleviciene – spiew, cytra
Darute Matulionyte – spiew, cytra
Audrone Pociute – spiew
Eirimas Velicka – skrzypce
Ernest Jepifanov – spiew, flet, dudy
Rytis Ambrazevicius – spiew, cytra
Gediminas Žilys – gitara
Salvijus Žeimys – perkusja
Ugnius Keturka – gitara
Atalyja znaczy w litewskim dialekcie "zaraz bedzie padac". Repertuar zespolu obejmuje stare piesni ludowe, opowiadajace o ludzkich losach i kierujacych nimi silach przyrody oraz sutartines – litewskie piesni obrzedowe, charakteryzujace sie dysonansowa polifonia i silna synkopa. Muzyka Atalyji zawiera obok tradycyjnej linii melodycznej elementy rocka i folku, co odbija sie równiez w dzwiekach uzywanych przez zespól instrumentów, gdzie wspólnie z gitarami elektrycznymi i perkusja wystepuja : cytra 9-strunowa (lit. Kankles), syrynga (lit. Skuduciai), dudy (lit. Labanoro duda) i wibrafon ustny (Dambrelis). Atalyja przedstawi litewskie piesni, spiewane w okresie adwentu i Bozego Narodzenia. Na ich przepelniona poetycka symbolika tresc skladaja sie zimowe zwyczaje i przepowiednie.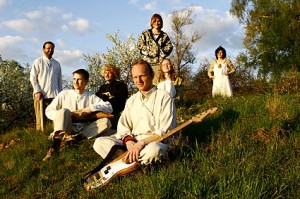 Workshop
W czwartek, 14.12.2006 o godz. 15.00 o w sali konfirmacyjnej przy kosciele Unser Lieben Frauen odbedzie sie otwarty warsztat muzyczny z udzialem litewskiego zespolu Atalyja. Zapraszamy serdecznie wszystkich, którzy chca zapoznac sie z typowymi ludowymi instrumentami oraz nauczyc sie litewskich piesni obrzedowych. Muzyczne wyksztalcenie nie jest konieczne. Wstep wolny.
Oli Poppe Trio + Oliver Groenewald
Oliver Poppe – fortepian
Daniel Bodwell – kontrabas
Ralf Jackowski – perkusja
Special Guest: Oliver Groenewald – trabka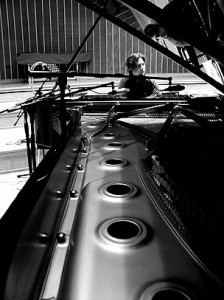 Oliver Poppe od szesciu lat mieszka i pracuje w Bremie. Wystepuje w róznych zespolach, grajac wspólczesny jazz i swing. Wspólnie z Ralfem Jackowskim oraz Danielem Bodwellem (USA) tworza trio o liryczno-swingujacym charakterze, zdobywajc swa muzyka coraz liczniejsze grono sluchaczy.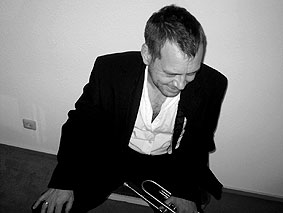 Oliver Groenewald rozpoczal jako dziecko swa muzyczna kariere, pobierajac lekcje gitary. W wieku lat szesnastu rozpoczal studia w klasie trabki w Wyzszej Szkole Muzycznej w Detmoldt. Wystepowal jako gosc wspónie z takimi muzykami jak Art Farmer, Mark Murphy, Andy Bay, Sheila Jordan, Jay Clayton i Chuck Israels. Jako zdobywca wielu nagród zostal powolany na profesora klasy trabki na Western Washington University (USA).
SimSalaSing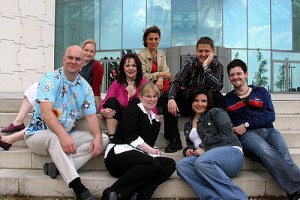 SimSalaSing sklada sie z osmiu atrystów, którzy spiewaja wspólnie od 1994 roku. Samodzelnie zaaranzowane przez nich utwory pochodza z rozmaitych kierunków muzycznych. Wieksza czesc czlonków grupy od dziecinstwa spiewala w bremenskich chórach. Podczas koncertu przedstawia typowo ludowy repertuar zwiazany z Bozym Narodzeniem, spiewany w Hiszpanii, Katalonii, Grecji i Finlandii.
Ewa Uryga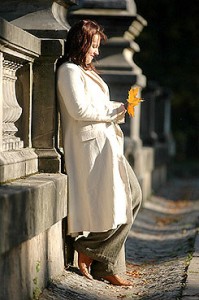 Charyzmatyczna wokalistka, "najczarniejszy" glos polskiej estrady. Uwielbia ciemnoskóre artystki, m.in. Arethe Franklin, Elle Fitzgerald, Mahalie Jackson.
Nie staram sie kopiowac czarnego sposobu spiewania. Czuje jednak, ze kiedy spiewam, staje sie po czesci czarna – mówi wokalistka, nazywana Polska Królowa Gospel.
Ewa Uryga spiewa ekspresyjnie, sugestywnie i jednoczesnie potrafi tak stopic sie z zespolem, ze kazdy koncert jest rodzajem misterium. Jest wokalistka, która nie sposób zaszufladkowac. Dzieki swej wrazliwosci i intuicji potrafi odnalezc sie w kazdej muzyce. Jej kolejne projekty to wybory serca wsparte talentem, uporem i dazeniem do doskonalosci.
Nagrala 12 plyt, w tym 5 autorskich: "The colours of soul", "Running for my life", "Ballads for Ella" "This music touches my soul" oraz wydana w pazdzierniku 2005 "I'll trust You Lord".
Wspólpracowala m. in. z "Young Power", Big-Bandem Zygmunta Kukli, Big Warsaw Band, Stanislawa Fialkowskiego, Wlodzimierzem Nahornym, Zbyszkiem Jaremka, Tomaszem Stanko, Mark Soskinem, Jay Andersonem, Matt Wilsonem, Steve Slaglem, Vic Jurisem, Markiem Balata, Lora Szafran, Mietkiem Szczesniakiem, czy Anna Maria Jopek.
Jest laureatka festiwali m. in. w Opolu, Festiwalu Krajów Nadbaltyckich w Karlsham w Szwecji, Miedzynarodowym Spotkaniu Wokalistów Jazzowych w Zamosciu czy Gdynia Summer Jazz Days.
Organizator:
agitPolska
Polsko-Niemiecka Inicjatywa Kooperacji Kulturalnych
Miejsce imprezy:
Kosciól
Unser Lieben Frauen Kirchhof 27
28195 Bremen
Przygotowanie i organizacja projektu:
Agnieszka Lason
Joanna Rzepa
Partnerzy:
Towarzystwo Niemiecko-Polskie Bremen
Rada Muzyczna Landu Bremy
Sponsorzy:
Ministerstwo Spraw Zagranicznych i Instytut Goethego Bonn, Sparkasse Bremen, Konsulat Generalny Rzeczpospolitej Polskiej w Hamburgu, nordwest radio, Stowarzyszenie Filharmoniczne Bremen, Fundacja THERA, Fundacja Waldemara Kocha
Szczególne podziekowania:
Gerd Anders, Karina Garsztecka, Marlene Gegenmantel, Jack Kraska, Dr. Arno Lehmann, Helmut Schaarschmidt, Julia Scharf, J. Thielmann, J. Heier, Frau Schloemp, Unser Lieben Frauen Gemeinde Bremen