"Mosty Muzyczne/ MusicBridges"
Koncerty tandemowe polskich i niemieckich zespolów.
Stowarzyszenia agitPolska e.V., Nadbaltyckie Centrum Kultury i LADO pragna zaprezentowac zarówno polskiej jak i niemieckiej publicznosci szereg koncertów miedzynarodowych tandemów muzycznych. Projekt jest realizowany dzieki finansowemu wsparciu Fundacji Wspólpracy Polsko-Niemieckiej, Goethe Institut i artserv.net.
Projekt rozpoczyna sie koncertami bremenskiego zespolu "Trashmonkeys" i polskiej grupy "The Car is on fire" w Polsce w dniach od 10 do 13 kwietnia. Koncerty beda supportowane przez PAWILON w Gdansku.
Koncerty te odbeda sie w Warszawie, Poznaniu, Kwidzynie i Gdansku. Tak jak w przypadku kazdego tandemu muzycznego zaplanowane sa równiez trzy koncerty w Niemczech: od 21 do 23 sierpnia w Bremie, Hamburgu i Berlinie. Przy wyborze tandemów duza role odgrywa harmonizujacy ze soba styl muzyczny grup, co stwarza duza szance na wzajemne inspiracje artystyczne a jednoczesnie trafia w gust muzyczny zgromadzonej publicznosci. Na przyklad styl grupy "The Car is on fire" z Warszawy to modny i melodyjny pop-rock, natomias "Trashmonkeys" sa bremenska grupa grajaca pop-rocka z elementami muzyki z lat 60tych.
Dalsze informacje zespolów:
The Car is on Fire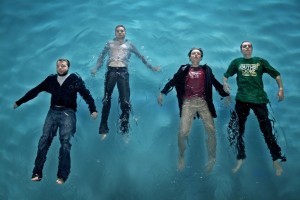 Trashmonkeys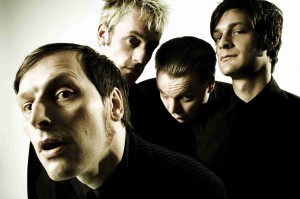 Terminy i miejsca Koncertów w Polsce
10.04.2008 Warszawa – Hydrozagadka
11.04.2008 Poznan – Stare Kino
12.04.2008 Kwidzyn – Spichlerz
13.04.2008 Gdansk – Klub Kwadratowa