MusicBridges / Mosty Muzyczne " 27. – 29. April 2008
Tandemkonzerte deutscher und polnischer Bands.
Der Kulturverein agitPolska e.V., das baltische Kulturzentrum "Nadbaltyckie Centrum Kultury" und LADO präsentieren dem polnischen und deutschen Publikum eine Reihe von internationalen Tandem Konzerten. Das Projekt wird mit finanzieler Unterstützung von der Stiftung für Deutsch-Polnische Zusammenarbeit, dem Goethe Institut und artserv.net durchgeführt.
Die Reihe wird mit Konzerten der polnischen Band "The Car is on Fire" und der Bremer Band "Trashmonkeys" begonnen. Die Konzerte werden von Pawilon aus Danzig unterstützt.
Beide Bands treten in Polen (Warschau, Danzig, Posen, Kwidzyn) zwischen dem 10. und 13. April 2008 auf. Um der Idee eines Musiktandems gerecht zu werden, sind weitere Konzerte der Bands zwischen dem 21. und 23 August, in Bremen, Hamburg und Berlin geplant. agitPolska e.V. achtet hierbei darauf, dass die Bands musikalisch zusammen passen, und sich so auch gegenseitig inspirieren können. "The Car is on Fire" ist eine Pop-Rockband aus Warschau, die einen poppigen, melodiösen Stil spielen, die Trashmonkeys sind eine Pop-Rockband mit Sixties und Punk Einflüssen aus Bremen. Dem Publikum wird so der Zugang zu einem musikalischen Genre in verschiedenen Ausprägungen aber mit gleichem Grundgerüst ermöglicht.
Weitere Infos zu den Bands:
The Car is on Fire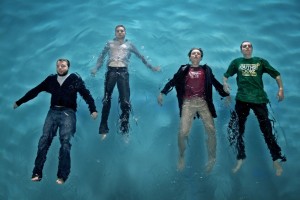 Trashmonkeys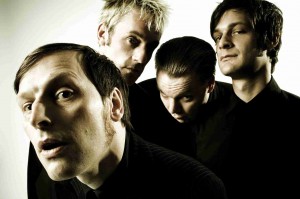 Termine und Orte der Konzerte in Polen
10.04.2008 Warschau – Hydrozagadka
11.04.2008 Posen – Stare Kino
12.04.2008 Kwidzyn – Spichlerz
13.04.2008 Danzig – Klub Kwadratowa